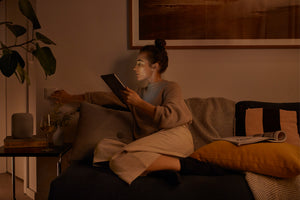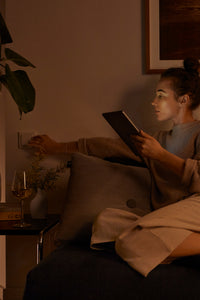 A simple switch for Philips Hue
The wireless and battery free "Friends of Hue" smart switch gives you and your family simple control over the entire Philips Hue universe.
Functionality
Control up to 50 Philips Hue lamps and lights simultaneously. The Philips Hue app allows you set your favourite settings, rooms and lighting scenes with a few simple clicks.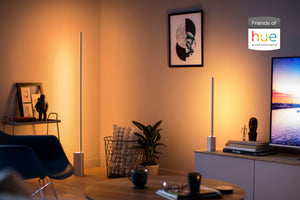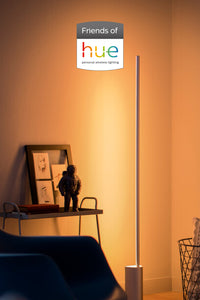 Compatibility
Philips Hue offers over 100 different products. Our switches are officially "Friends of Hue" certified, tested and work with all Hue devices.
Thousands of Happy Customers
Our switches have found a new home with thousands of community members giving that give us 5 star reviews.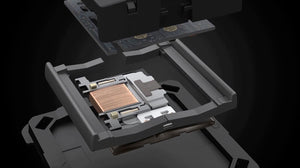 Battery-Less Switch
Thanks to energy harvesting technology, the Friends of Hue switch generates enough power each time it is pressed to send a wireless command. This means that no wires and no batteries are needed and the switch never needs to be recharged.
Minimalist design
We've created the switch together with our partner Gira in the timeless E2 design. It also means that the switch and dimmer fits perfectly into existing GIRA System 55 frames for a cohesive look. The product is entirely made and assembled in Germany.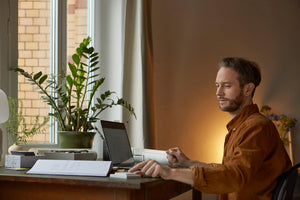 Also works with Homekit
Via the Philips Hue Bridge (v2), you can also use the outdoor switch with any homekit compatible scene or device, including speakers like Sonos or Homepod, outdoor plugs or sprinklers. Play your favorite scene at the simple push of a button.