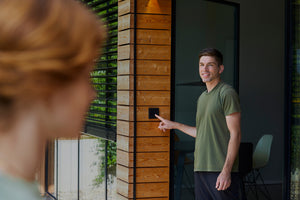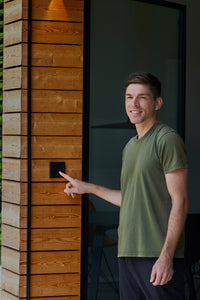 The first outdoor switch for Philips Hue
With the wireless and battery-free Friends of Hue outdoor switch and dimmer by Senic & Gira, you can effortlessly control up to 50 Philips Hue lamps and lights simultaneously.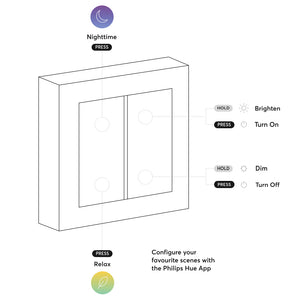 Functionality
The Philips Hue app lets you set your favourite settings, rooms and lighting scenes. Control Philips Hue at the push of a button - No smartphone required.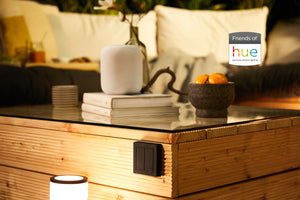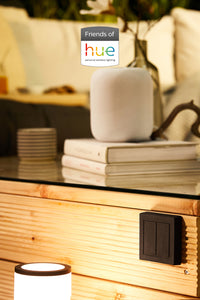 Compatibility
Our switches are officially "Friends of Hue" certified, tested and work with all Philips Hue outdoor and indoor product.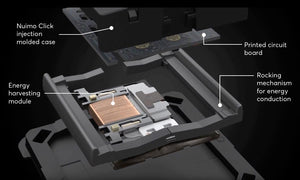 Energy Harvesting
Thanks to energy harvesting technology, the Friends of Hue switch generates enough power each time it is pressed to send a wireless command. This means that no wires and no batteries are needed and the switch never needs to be recharged.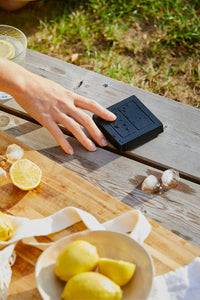 Made for the outdoors
The Friends of Hue outdoor switch is designed to withstand normal outdoor use, sunlight and rain splashes with an IP44 protection rating. The switch can be placed on outdoor walls using special sticky dots (included in packaging) or screws.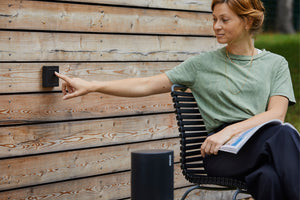 Also works with Homekit
Via the Philips Hue Bridge (v2), you can also use the outdoor switch with any homekit compatible scene or device, including speakers like Sonos or Homepod, outdoor plugs or sprinklers. Play your favorite scene at the simple push of a button.